About LifeCycle
LifeCycle is a software development company, specialising in bespoke software and systems integration using Microsofttechnologies.
About Ian
Ian Jones // Solutions Architect, Project Manager and Lead Developer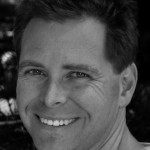 As a software architect and developer, Ian has completed projects across many industries, with clients including Synthes Asia Pacific (medical), Adventist Health Care (Sydney Adventist Hospital, Dalcross), Cabrini Human Research Ethics Committee, Moneytech Financial Services, BT Financial Services, Chrisco Hampers, OkTedi Mining Limited, Argus Solutions, Manpower Defence Recruiting, KGrind (youth portal), Westpac Bank, Otis Elevators, and Testing and Certification Australia (to name just a few).
Ian is the owner of LifeCycle Consulting; which was started in 1996.
Educated as an Electrical Engineer who majored in computer systems (Bachelor of Computer Systems Engineering, Honors, UTS), Ian specializes in the development and delivery of quality systems by focusing on clever user interfaces, and elegant systems integrations. He is a Microsoft Certified Professional, and Xamarin Certified Mobile Developer (iOS and Android).

When Ian is not strapped to his laptop, he is a devoted husband, with two wonderful daughters. He has grounded his flying passions temporarily to cheer on his girls at netball; and doesn't mind taking the odd photo.
Partnerships
In addition, strategic partnerships with like minded technology companies like Ripteq, enable LifeCycle to handle more diverse projects, and offer broader services.